Where the heck did the weekend go?
Well its meatless Monday so put those Monday blues aside and make a batch of these awesome Tostones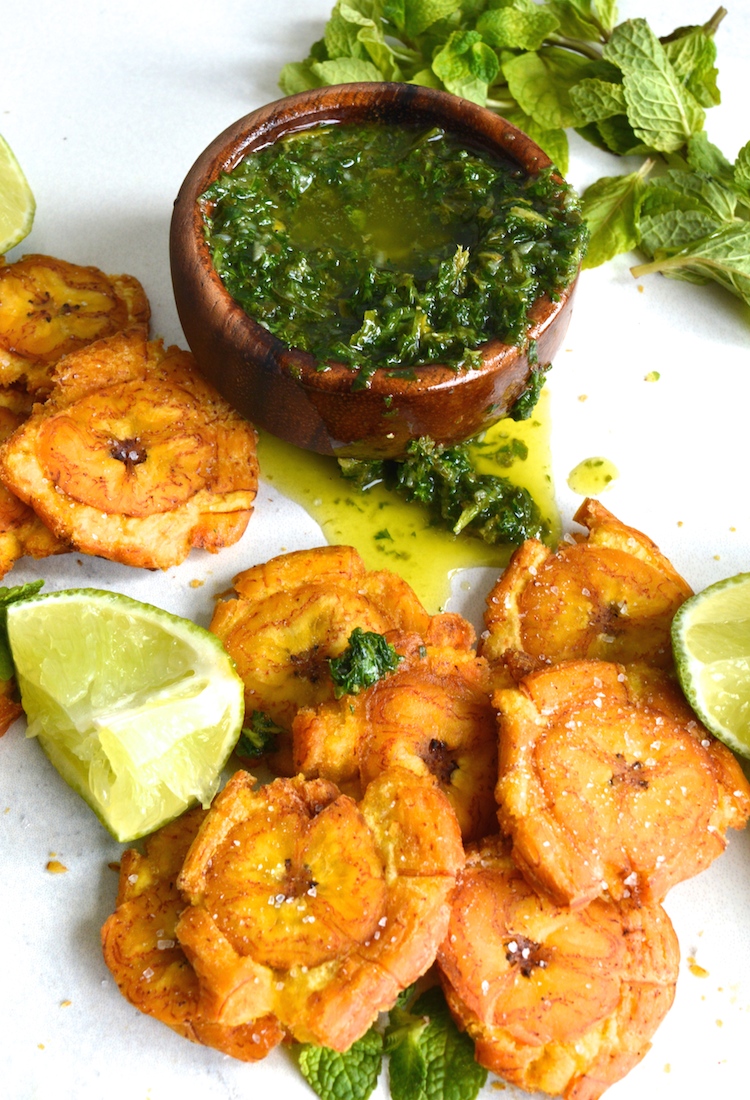 You know how many years it took me living in the Caribbean before I made these? No really go ahead and guess I will wait …
………..
Ok your taking too long. It took 7!!!! Seven freaking years can you believe it. And I love them. I order them in restaurants and its not like I couldn't get my hands on plantains they are literally everywhere down here. Usually I would buy them and wait for them to go ripe so I could get the sweetness out of them but not anymore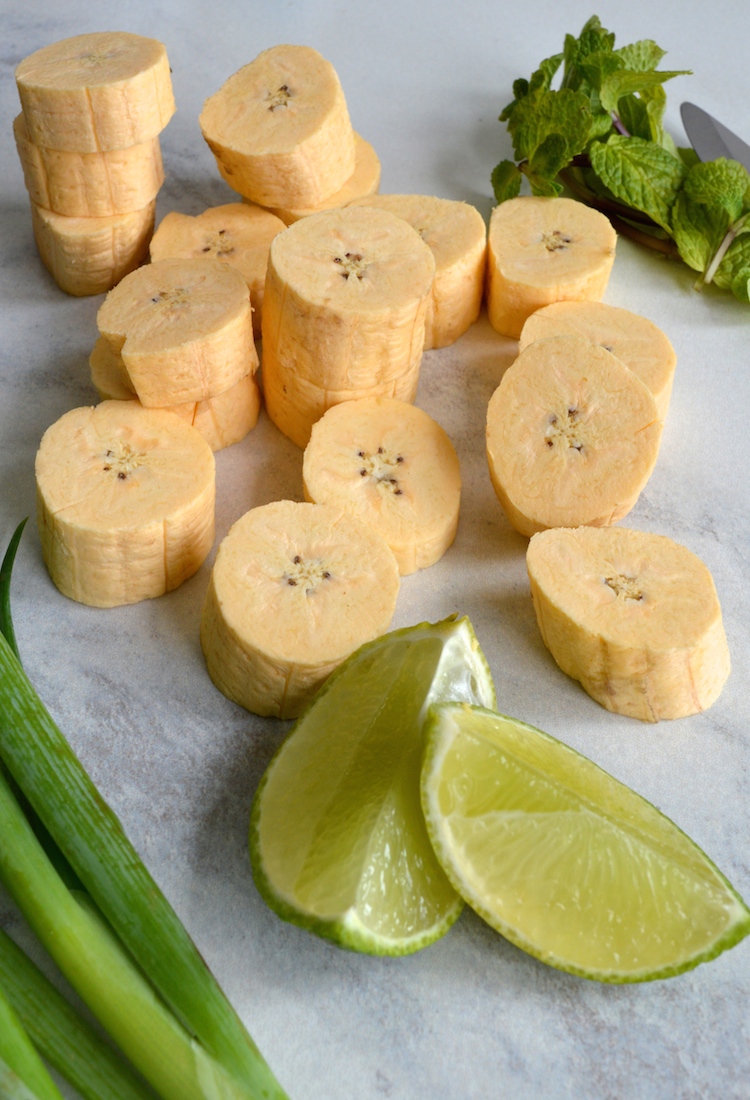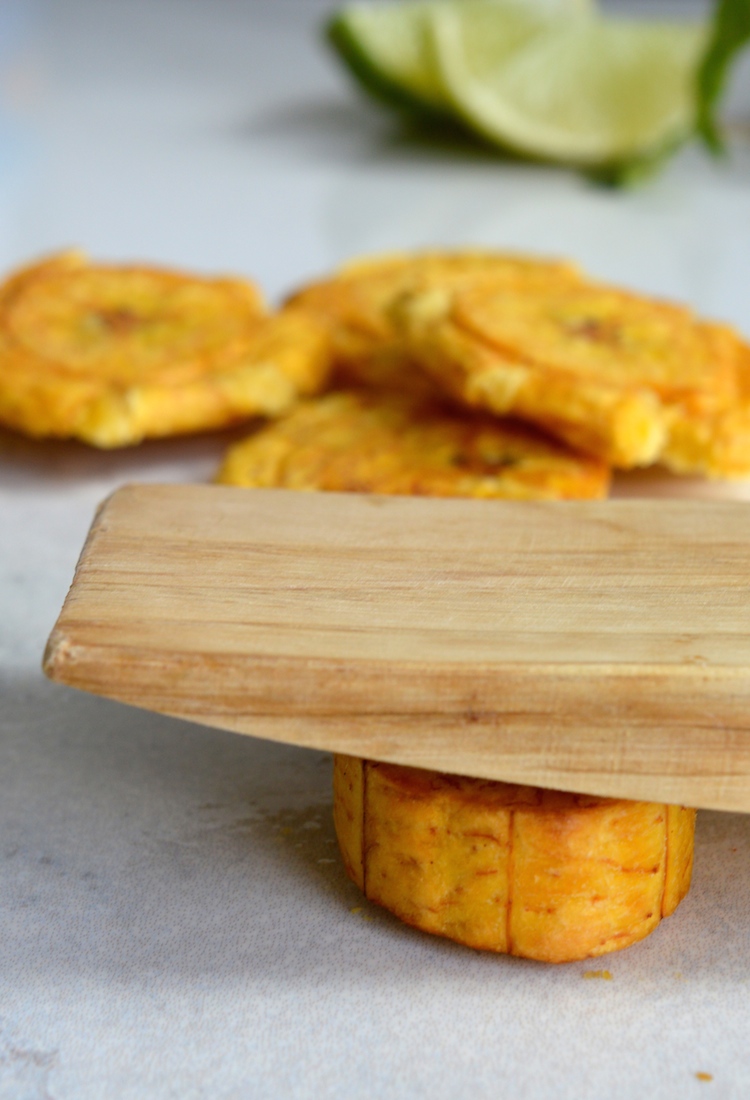 Now, I know that not everyone is familiar with plantains and if you see them in the grocery store they look almost identical to a banana and there are two main stages to buy them at. They are either green, which are super super starchy and rock hard (perfect for tostones) or they look like a half rotten banana. But unlike bananas when they get brownish blackish on the outside the plantain still retains its shape, wont have any bruising on the inside like a banana does and has a great sweetness. Perfect for a side dish to some Goat Stew. So who knows maybe you have even walked by them and not even noticed
They are delicious people, buy more plantains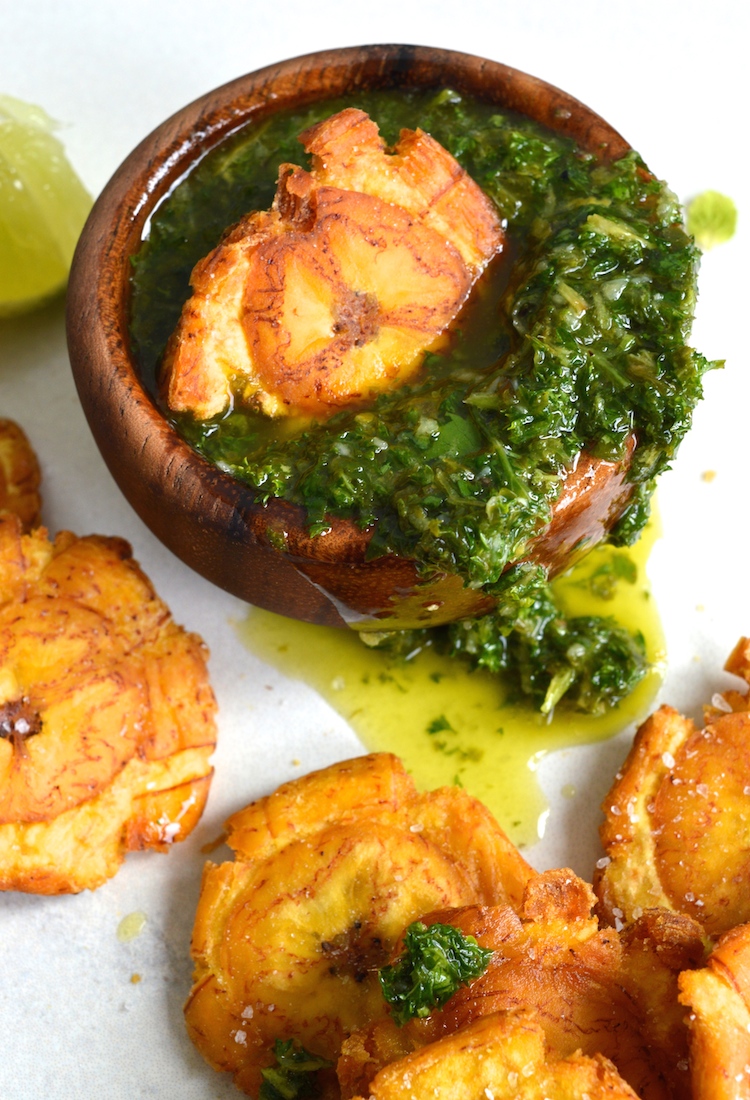 Speaking of which, I took my mother in law to the local fruit and vegetable market here and of course there were some plantains for sale. The person selling the items did not speak English very well and I don't speak Spanish very well but he kept pointing at the plantains saying bananas. I kept saying plantain. This is how the conversation went
Vendor: These are Bananas
Me: No, I think those are plantains
Mom: Are these bananas?
Vendor: Yes
Me: No, these are plantains
Vendor: No, bananas
Fast forward 5 minutes of this and we were off with a bunch of Plantains, not bananas. And a huge pumpkin for $2.00 what a steal
I am not sure what tostones are most commonly served with but I absolutely love them with mint Chimichurri. You have this fried starchy plantain and then a fresh vibrant sauce and it just works. But I also love it with a squeeze of lime and some hot sauce. I have seen recipes that use a garlic oil dip, spicy mayo, avocado cream sauce or some mojo. So find something that you like but I am sure you will be hooked on the Chimichurri
They are super crispy, crunchy and completely satisfying. A way better option then plain old boring bagged chips don't you think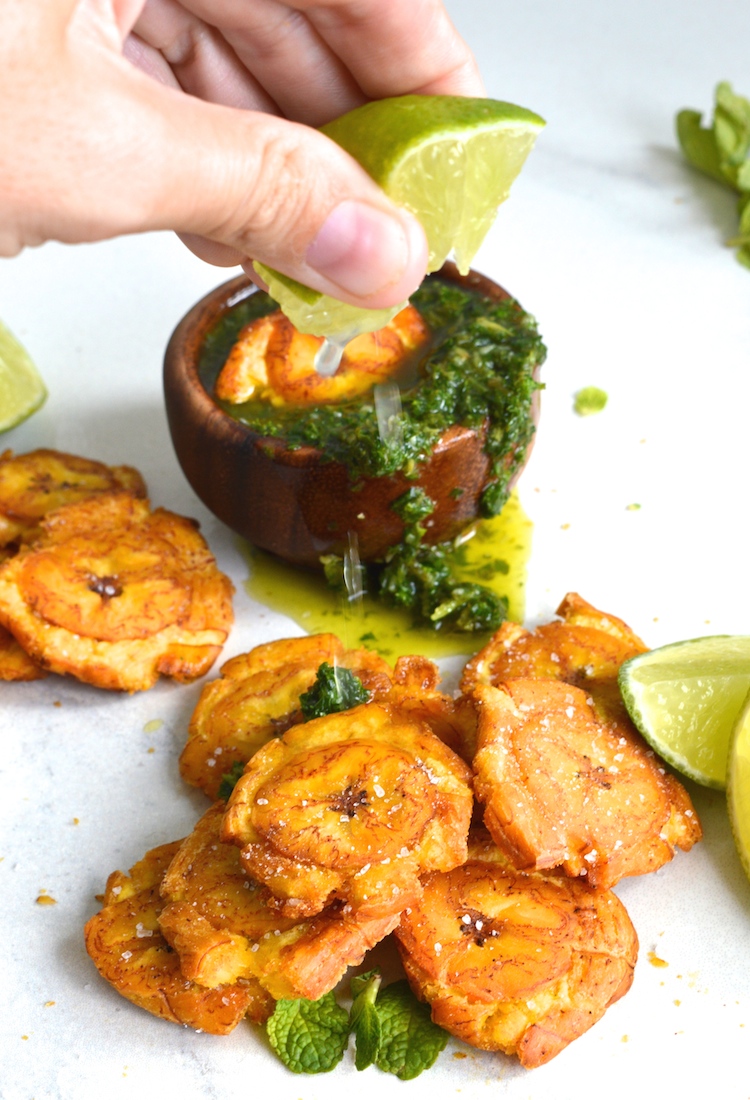 Tostones With Mint Chimichurri Sauce
Author:
Liz: Sadie's Kitchen Table
Ingredients

Tostones:
2 Green Plantains
Vegetable Oil
Salt
Hot Sauce (Optional)

Mint Chimichurri:
1 Bunch Mint
1 Bunch Cilantro
1 Bunch Parsley
1 Lemon Juice and Zest
2 Cloves Garlic
Olive Oil
Salt
Pepper
Instructions
Combine all the ingredients for the mint chimichurri in a food processor. While its running slowly add in enough olive oil so that everything blends together, about ¼ cup. Season with salt and pepper and place in the fridge
Heat two inches of vegetable oil in a cast iron pot until it reaches 350 Fahrenheit
While the oil is heating, chop the ends off the plantains. Run a knife down the length of the plantain just cutting through the skin and take the peel off sideways. Opposite of how you would peel a banana
Slice the plantains into ½ inch pieces and fry for 3 minutes or until softened
Remove from the oil an press down on each to form a flat disk
Fry again for 2 minutes or until crispy
Remove the plantains from the oil and drain on paper towels. Sprinkle liberally with salt and serve with chimichurri and hot sauce