Hello Friends Up North! I hear that the Summer Weather has finally arrived and you know what goes well with Summer … Incredibly refreshing Watermelon Salads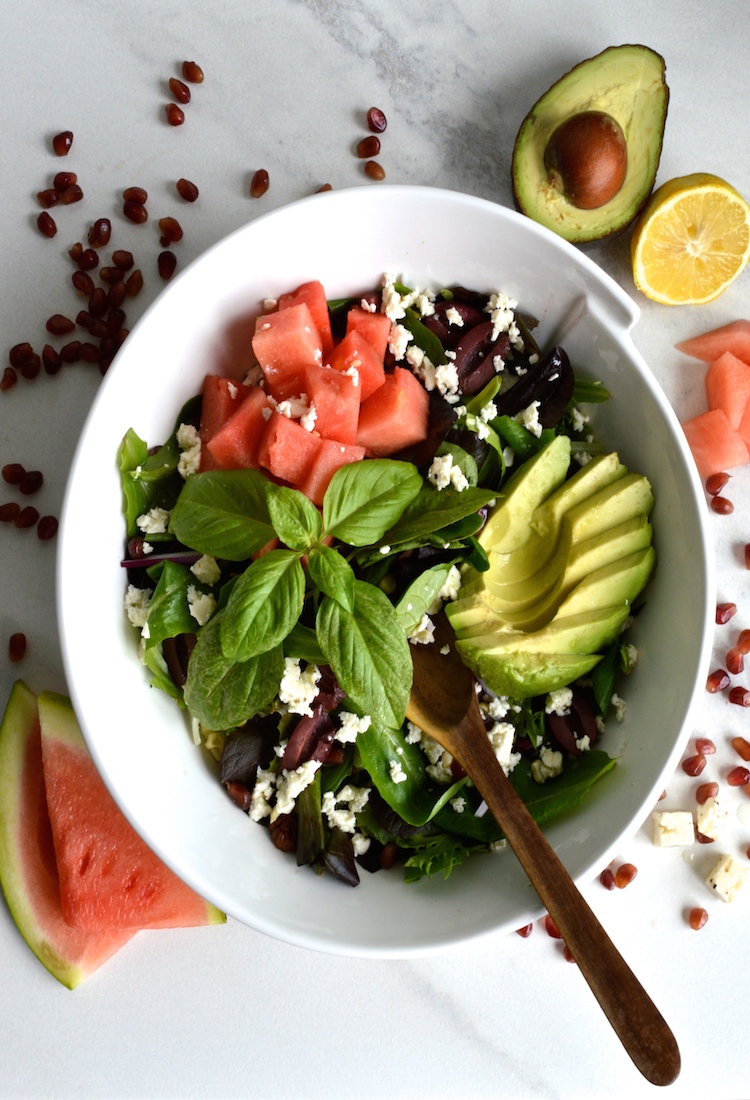 Yes, there is something about Watermelon that just makes you think of Summer time. It always there at Barbecues, or at least most everyone that I have went to and also when I was a kid it seemed that when we were outside playing my Grandma would always have a plate of Watermelon to bring out to us
And there are so many great uses for it. You can add it to Greek Salads, makes slushies out of them, add some Rum and make Adult slushies, popsicles, and one of my favourites Watermelon Gazpacho . Its a very refreshing soup and although it seems light its packed with so many veggies it fills you up so yay again, Watermelon for the win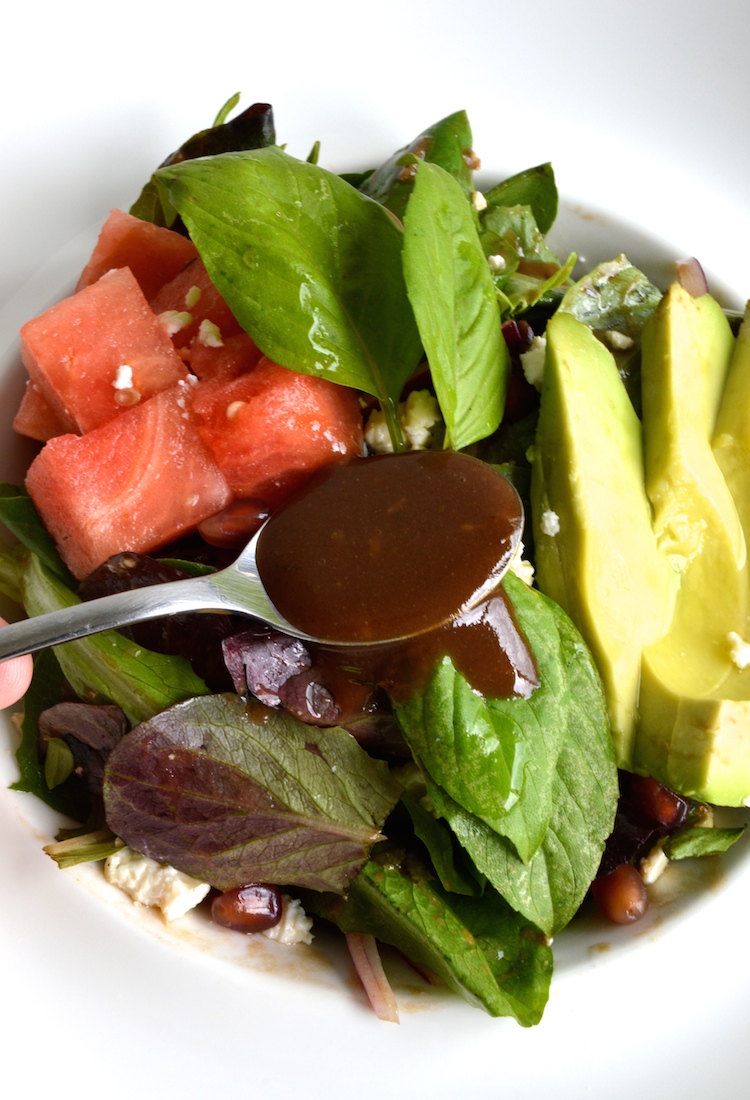 One thing that I have yet to try is making Watermelon Rind pickles. I know that it is a staple in the South and it seems relatively easy to make and it's not like watermelon is exactly a hard ingredient to find. So I am putting that on the list of things to make this Summer. If anyone has an absolute favourite recipe you can always list one below
Alright so it's June and everyone is working / trying to keep up their beach body and with the beautiful weather you are craving light food am I right? Well that and Fish And Chips because for some reason while in our bathing suits sitting on a beach we want to eat a fried piece of fish and chips. I don't know why it works but it does. Anyways that is besides the point.
This Salad = Pure Summer Heaven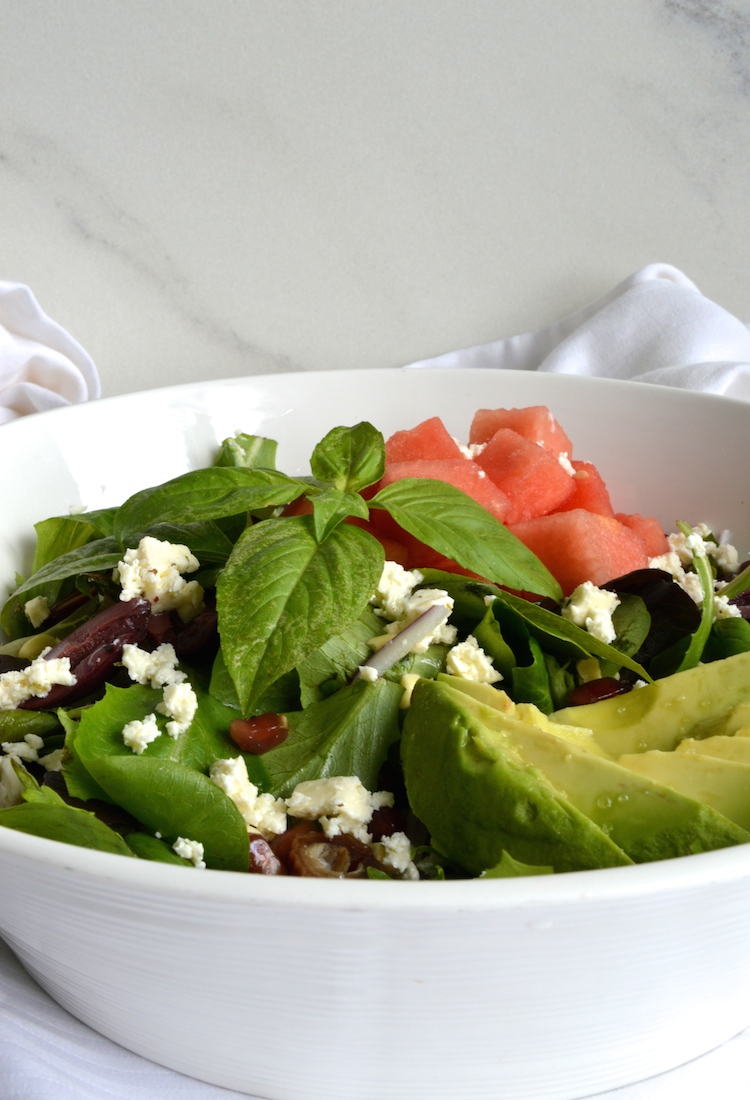 Lets take a look at all the great reasons why
Avocado: Providing You healthy fats and will keep you feeling full (Plus people we need to step away from the Avocado Toasts for a While)
Watermelon: Crispy, Cool, Refreshing
Mixed Salad Greens: Incorporating mixed lettuce such as spinach will provide you with more nutrients than just plane romaine or iceberg
Feta Cheese: Because well, its freaking delicious
Balsamic Dressing: Light and in my opinion, the best go to dressing ever!
Oh so many great things about this salad I really am obsessed with it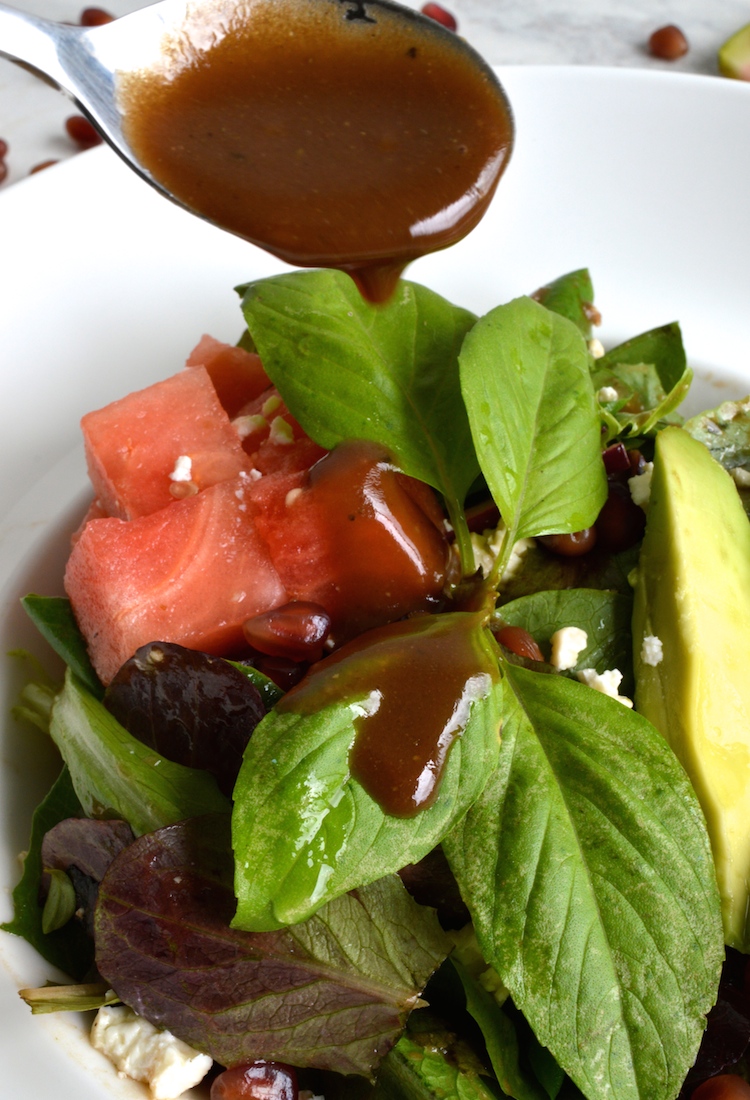 It is also so quick to assemble. I usually always have a homemade bottle of balsamic dressing in my fridge (Seriously people if you are not making your own balsamic dressing by now START!!!!) and everything else just takes 5 minutes to assemble. Wipe down the cutting board and knife and bam your done
Because what does amazing weather mean especially when it seems like it has been years since you last saw it ….
Less time in the Kitchen = More Patio Time = More Wine with Friends time
And I mean no one is going to argue with that
So enjoy, and on a quick side note, if you happen to be travelling to Vancouver, BC this Summer (or you live there and for some crazy reason have never been there) head to Granville Island to a little stand called Go Fish. It is arguably the best Fish and Chips in the city. I mean it's always Fish and Chips weather isn't it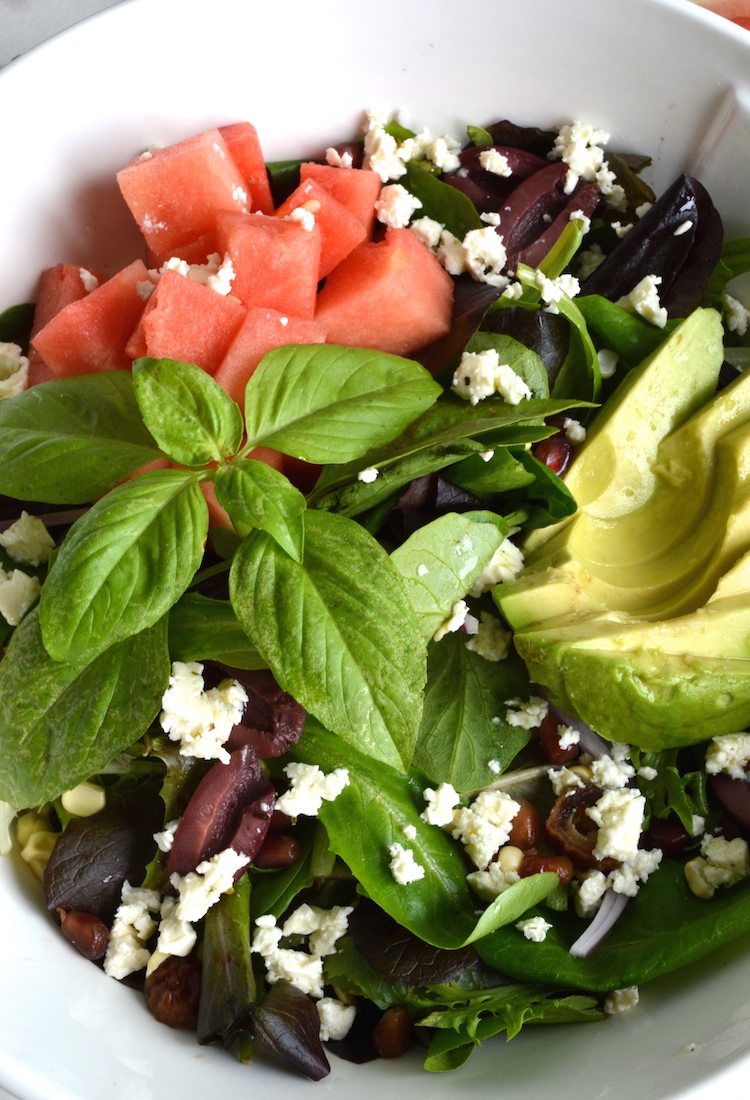 Summer Watermelon Salad With Pomegranate And Balsamic Vinaigrette
Author:
Liz: Sadie's Kitchen Table
Ingredients

Dressing:
1 Tbl. Dijon Mustard
1 Tsp. Honey
30 ml. Balsamic Vinegar
¼ Cup Olive Oil
¼ Tsp. Italian Herbs
1 Tsp. Minced Garlic
Salt
Pepper

Salad:
3 Cups Salad Greens
2 Cups Chopped Watermelon
6 Chopped Dates
¼ Cup Pomegranate Seeds
1 Avocado
5 Kalamata Olives
¼ Cup Feta
Basil
Salt
Pepper
Instructions
Combine all the ingredients for the dressing in a mason jar with a tight fitting lid. Shake everything well to combine then season with salt and pepper
Toss the dressing lightly with the salad greens then top with the remaining ingredients.
Serve with extra dressing on the side