Spring Time = Almost Summer Time = BBQ Time = Potato Salad Time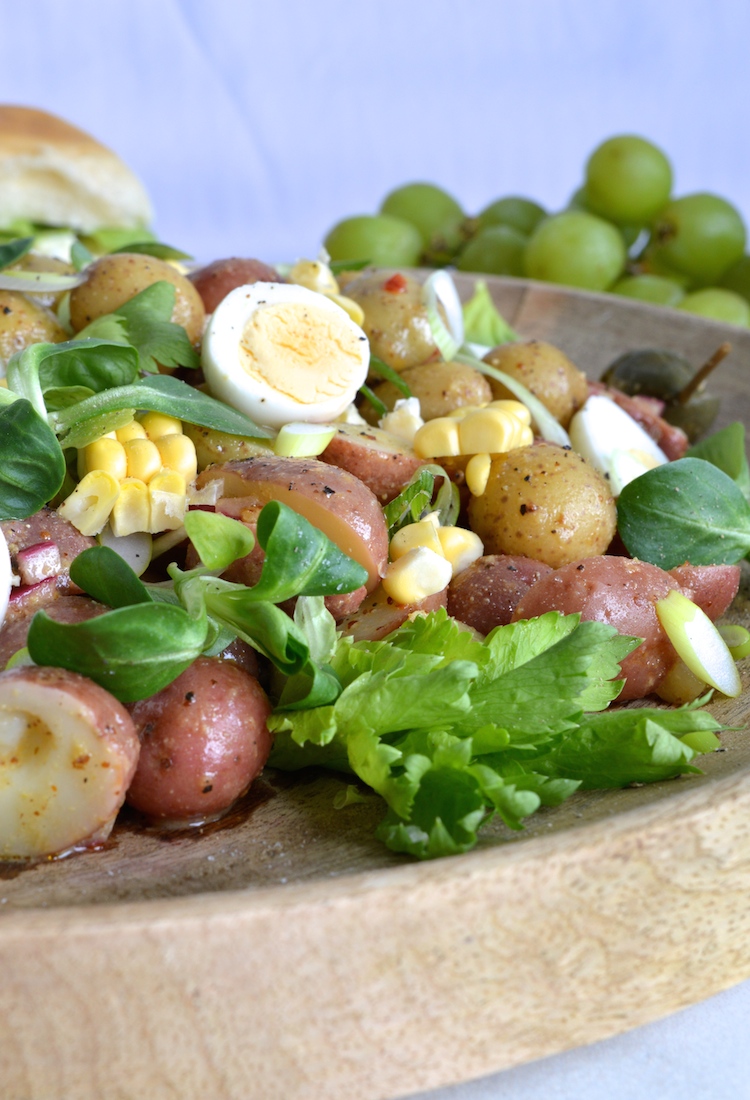 There is not one aspect of a BBQ that does not appeal to me
Food, Drinks, Good People, Music, Beach !!!
What is there not to love. Anyone who tells me they don't love a good BBQ is either lying to me or they are lying to themselves. And I don't even care if they are all that fancy. A couple burgers and hot dogs and some mayo infused side dishes you just cant complain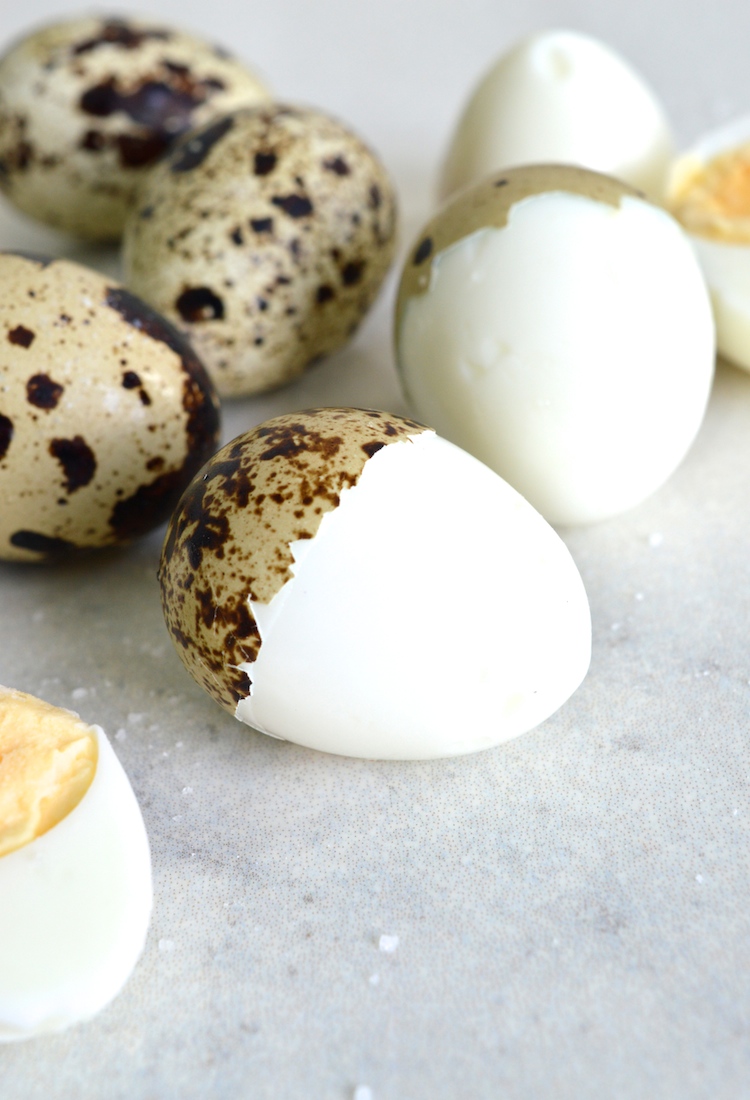 I would like to say that we have a lot of barbecues down here seeing as we are in perpetual sun but we don't. Seriously something that we need to work on. I kinda feel like it happens in waves. Like sometimes its every week that we are barbecuing outside with friends or at the beach and then other times we haven't had one in weeks
But, whenever we do I am always so excited as its an excuse to cook up a lot of good food, hang out with great friends and drink some beer by the pool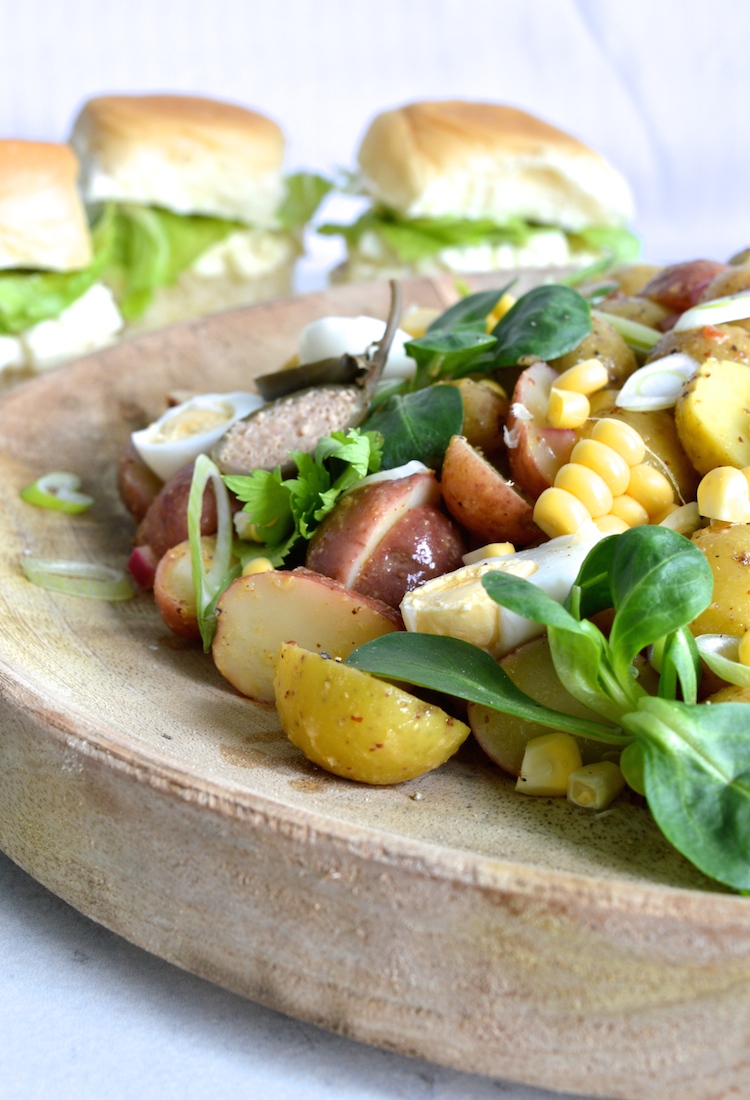 My boyfriends parents are down here staying with us and I don't think I have ever seen two people go through more potato salad in my life. Every three days or so him mom is telling me that she is heading down to the store to get more potatoes.
"What happened to the last sack of potatoes we got?"
"We made potato salad and its all gone and we want to make more."
You like what you like right. They are very traditional on how they like theirs, potato, mayo, pickles and onions. And there is nothing wrong with that there is a reason you call it a classic. Me, I like to switch it up every now and then toss it in a light vinaigrette with mustard so I can eat a little more and not feel so guilty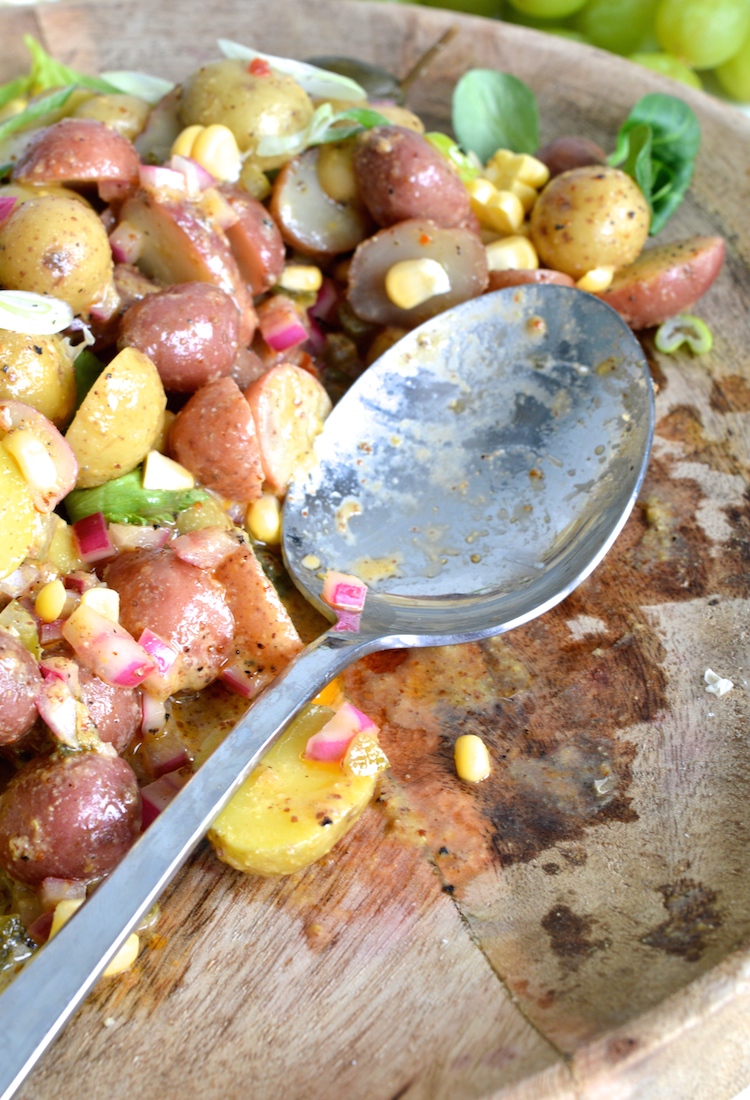 Also, I love the idea of fresh corn in things. Have you ever tried fresh corn on the cob, and by that I mean taking a bite without cooking it? It has so much sweetness and just down right deliciousness I really think more people should be eating it this way. This potato salad is so …
Crave worthy
Slightly spicy
Fresh
Light
Satisfying
Creamy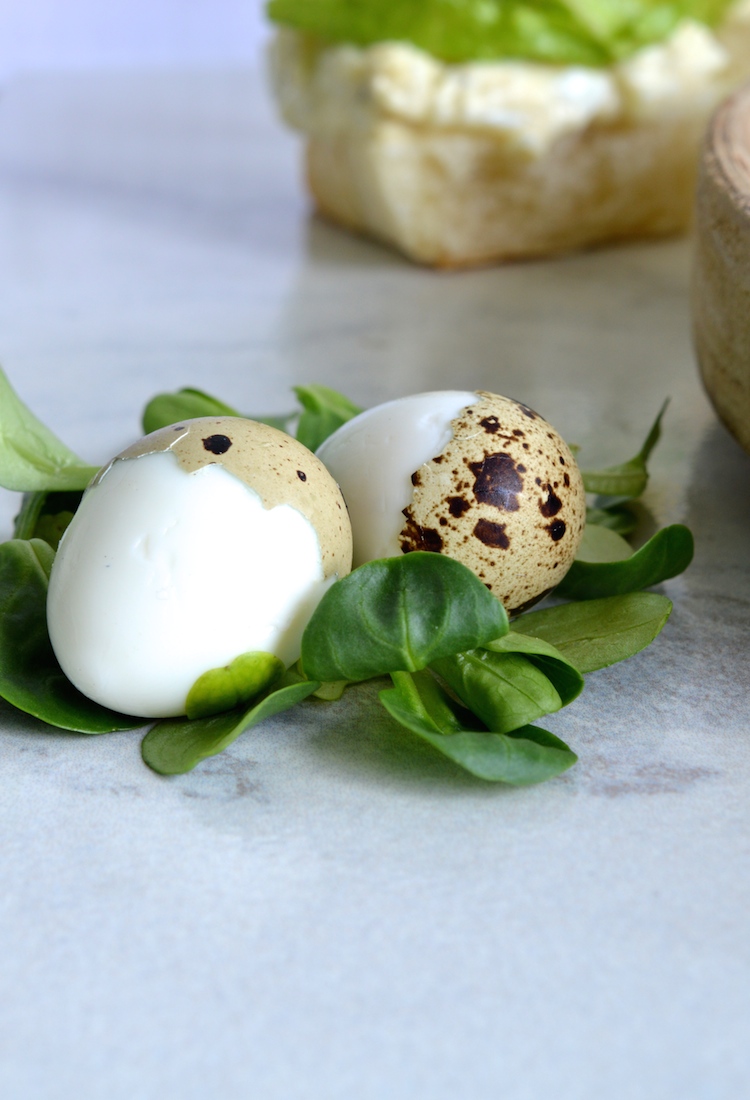 Have you ever had Harissa before? I recently tried it a couple years ago and have been completely in love with it. It is a middle eastern condiment that is slightly spicy and packs a ton of flavour. Once to try it you will want to spread it on everything I promise. This potato salad is one of those dishes that you can easily sneak some into and just make it pop
Another great use for it, Hummus
And lets be serious here we all love Potato Salad so why not break from the norm of mayo and try something new and exciting. Make it with some oven baked ribs and sit down and have the feeling that now that Spring is here, Summer is just around the corner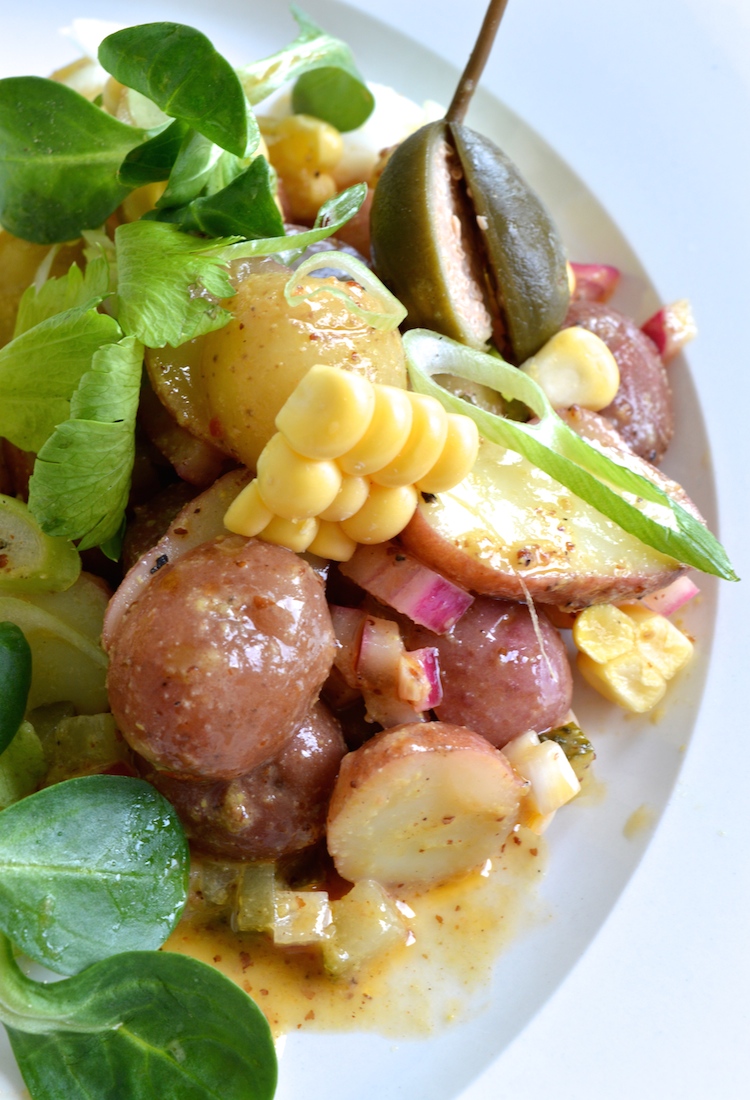 Potato And Corn Potato Salad With Harissa Mustard Vinaigrette
Author:
Liz: Sadie's Kitchen Table
Ingredients

Dressing:
3 tbl apple cider vinegar
⅓ cup olive oil
Salt
Pepper
Juice half lemon
1 tsp Dijon
1 tbl while grain mustard
1 tsp honey
½ tsp Harissa

Salad:
3 cups baby potatoes, halved
4 tbl red onion, diced
1 scallion, sliced
2 corn on the Cobb, sliced
Mâché
Caper berries
2 tbl pickles, diced
Instructions
Combine all the ingredients for the dressing into a small squeeze bottle or jar and shake very well to combine
Meanwhile, boil the baby potatoes until cooked through. Drain and immediately season with salt and pepper then combine in a bowl with half the dressing. If you add the dressing why hot it will absorb more of the flavour
Once slightly cooled, add all the other ingredients and remaining dressing (besides the mache) and chill in the fridge
When ready to serve toss with the mache