Hello! My name is Liz and I am a passionate cook, a travelling addict and a lover of all things food and wine
Six years ago, my boyfriend Rob and I said goodbye to our home city of Vancouver, B.C (and the cold) bought a boat and have been sailing the Caribbean and travelling the world ever since.
I have always loved to cook but it wasn't until moving to the Caribbean that everything really took off. After one too many overly priced tourist meals and a lot more time on my hands I set my focus on the kitchen and have never looked back.
I strongly believe in healthy cooking and rarely ever use butter or items high in fat. Not having any dietary restrictions (luckily) allows me to cook with almost everything that I can get my hands-on, especially vegetables. With most of my recipes I will try to jam in as many as possible, I could probably be a half-a-year vegetarian if something like that existed. Because of my lack of a sweet tooth or chocolate (GASP) you will be hard pressed to find a lot of deserts on here. Mostly just having some homemade popcorn for a late night snack in enough.
Diving, snorkelling and the ocean in general are a huge part of my life and am very conscious about how much seafood I am consuming and where it comes from. I only cook and eat sustainable fish and want to bring more awareness about seafood populations.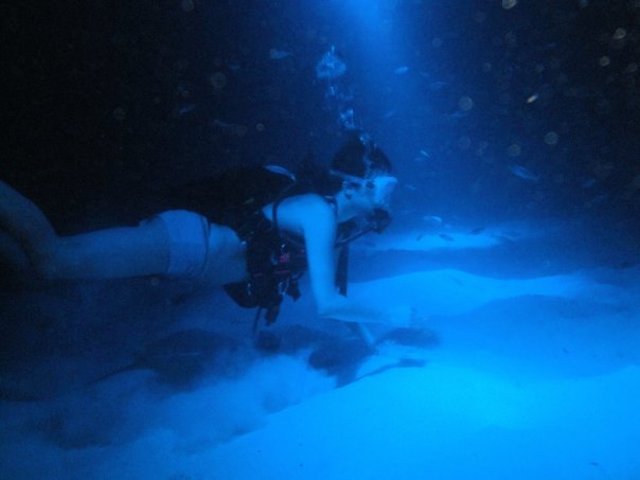 You could call me an adventurous eater and am willing to try almost everything at least once. I am no Andrew Zimmern by any means (No attempt will be made to eat raw seal blubber or tuna eyeball) but toss me some Scorpions or some Rocky Mountain Oysters (No these are not the oysters you are accustome to) and I will give it a try.
So why did I want to start a Food and Travel Blog?
Being very fortunate that for the past 6 years to have travelled around the world, always moving and changing locations, my understanding of food and culture has greatly evolved. Getting to experience so many new cuisines, places and cultures has allowed me to have a unique outlook to share with others. I have finally put pen to paper (or fingers to keyboard) after a few years of procrastination and started my blog.
Why have I called it Sadie's Kitchen Table?
My dog's name is Sadie and she has a funny way of watching me when cooking. My friends would say that I am her version of The Food Network because whenever I am cooking she sits outside on the window sill of the kitchen and watches me prepare our meals. She doesn't make a sound, just sits there and thinks that eventually when finished it's all for her. This was the perfect fit for my blogs name.
Are all the recipes mine and do I take the pictures myself?
Yes, all the recipes and photos are my own unless otherwise stated. Sometimes I will share with you recipes that we have fell in love with or recipes that my friends have shared with me but will state that they are not my own.  Although cooking has been a passion of mine for years, taking step by step photos and giving detailed explanation is still something that Is a work in progress. Hopefully they are looking as delicious as they taste.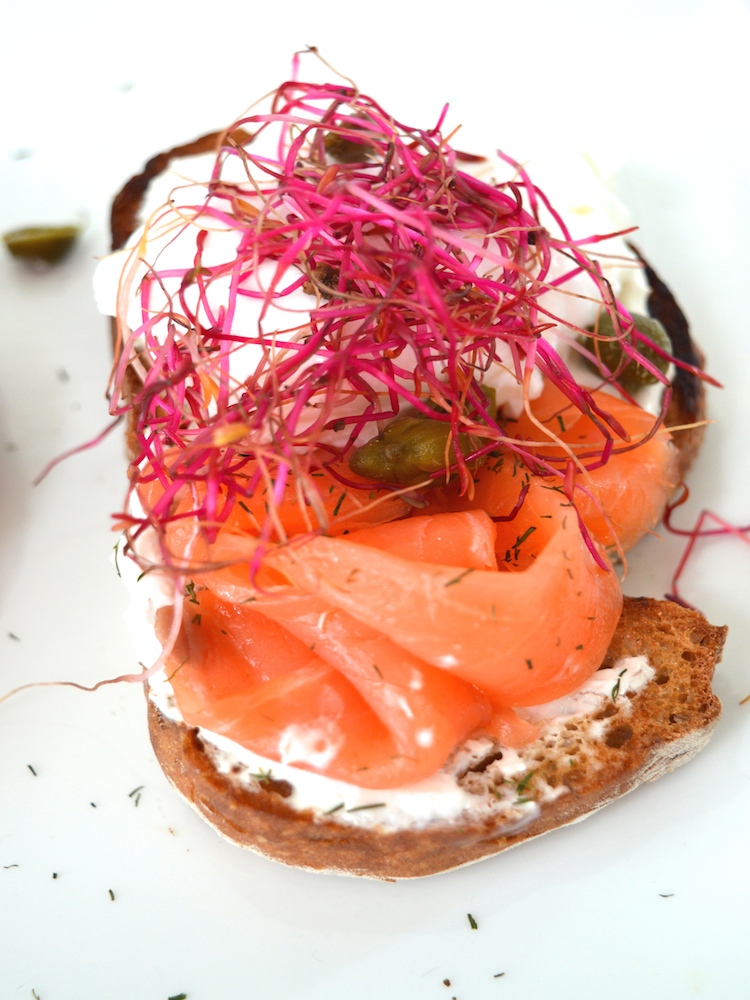 I also wanted to include some Travel information in my blog but am no means a definitive travel guide on the areas. Writing about places that I have stood out and giving a few key points on what is there, interesting sites and new or old culinary finds. My biggest travel adventure so far was to climb to the base camp of Mount Everest in October of 2014. It was one of the hardest but most rewarding trips of my life.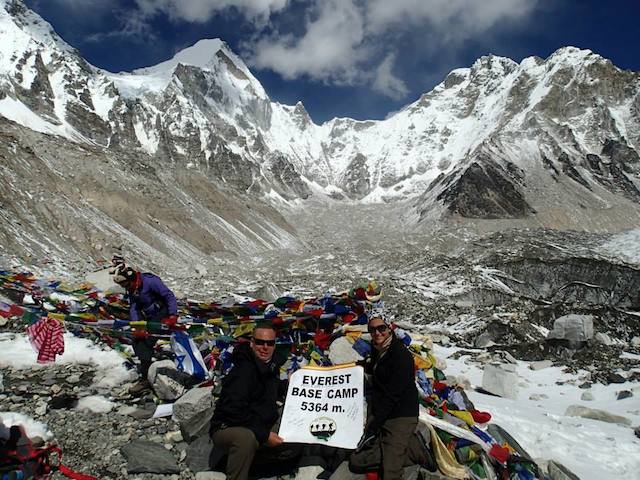 Here are a few of our favourite things:
Citrus: All of it, especially lemons
Homemade Popcorn: Our favorite snack of all times.
Hot Sauce and Hot Chilis: All types and all flavours
Wine: There are only a few things in life better than a great glass of wine
Rob's ULTIMATE favourite dish = Spaghetti Bolognese: I dare you to find me someone who loves this more than he does. And no, not even Tony Soprano
Liz's ULTIMATE favourite dish = Any soup dish that has an incredible broth and some homemade noodles
Sadie's ULTIMATE favourite dish = Anything she can get her paws on
Westcoast Seafood: Our three favourite seafood dishes are Salmon, Dungeness Crab and fresh BC Spot Prawns
Won Ton Soup: Another dish Rob has made me keep working on as between this and Spaghetti Bolognese is like a taste of home. Yes I know you are asking yourself "Are Italian and Chinese are a taste of home in Canada"? Well we are one big melting pot up there and that is a taste of home for us
Pepe's Tacos In Puerto Vallarta Mexico: The best taco El Pastor I have ever had and quite possibly the best in the world
Rob's Favorite Travel Places: Australia, Thailand, New Orleans, Italy, Nepal and Eygpt
Liz's Favorite Travel Places: Peru, Thailand, Cambodia, Italy and Nepal
Thanks for stopping by and wanting to learn a little more information about who we are. I hope that you enjoy our stories and recipes and perhaps be inspired to try a new flavour or two along the way
Liz , Rob and Sadie